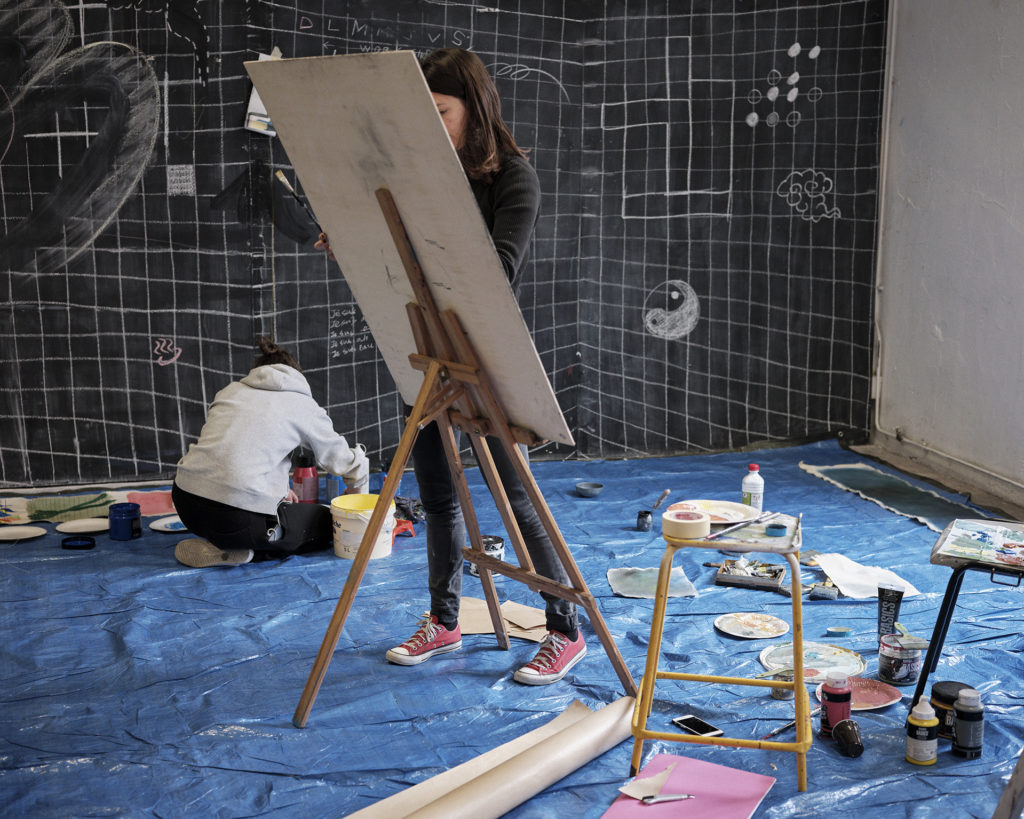 Cycle 1 is organised over 3 years. It is characterised by the teaching of numerous disciplines (technical, theoretical and practical) and a first approach to research to allow the progressive emergence of a personal work.
During the first two years, students experiment with a number of techniques and mediums, they also develop the foundations of critical thought. Periods of production, workshops and studio work progressively occupy a more and more important space; in this way students gain independence and establish the basis upon which an individual approach can be built.
In 2nd and 3rd years a professional internship is obligatory. It is also possible to spend time working or studying in a European country in semester 4.
During the 3rd year, in parallel to the personal project that they have been developing throughout the year with the support of a number of referent teachers, the students participate in multi-disciplinary sessions that have the name ARC – Ateliers de Recherche et Création (Workshops for Creation and Research), where they work on a specific theme structured around their own project.
At the end of the year the 165 ECTS acquired since 1st year, along with the successful completion of the Licence ART exam create the conditions for obtaining the qualification.